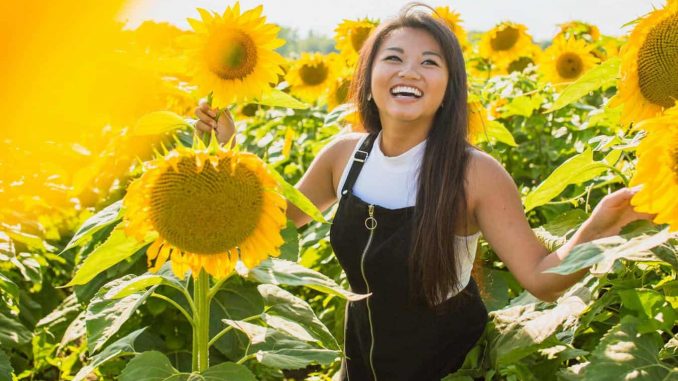 Happiness may seem like an elusive dream to many. Some search for it in careers, wealth, and even in marriage and family. Many become disillusioned when none of those things make them truly happy.
So, how do you find happiness? It may take some thought and self-analyzation, but everyone can determine what is on their happiness chart. Better yet, most can attain it.
The first thing to do is figure out what makes you happy. That doesn't include material things like buying a new car or new clothes. Those are temporary things that only bring temporary happiness. Dig deep. What really makes you happy?
You may start by thinking over the times when we were the happiest. What were your happiest days? Better yet, why? This will clue you in on what makes you happy.
Some obvious things tend to make people happier, according to psychology experts. Money, good health, good lifestyles, a nice neighborhood, friends, religion, and a sense of purpose are just some.
However, lacking in some of these areas doesn't make for unhappiness, and having all these things doesn't make you happy. Instead, use these areas as a gauge of your life, gratitude, and goals. If you have money or family, see it as a blessing. If you think a nicer neighborhood would make you happier, seek to make it happen.
Most psychologists agree it isn't the situation that determines happiness but the attitude about the situation that creates happiness. You can decide to be happy in any situation. In fact, if you are waiting until something changes to be happy you may be waiting a lifetime.
Happiness is, in fact, a choice. Choose to be happy.
A problem many face is the pursuit of worthy goals in hopes of finding happiness. The trouble is when they get there, they discover they let a lot of perfectly good things slip away. It could be a spouse, children, or other relationships. Learn to balance goals with life as it is. Enjoy daily life as it is before it's gone.
Setting goals is important to creating happiness as it gives you something to do that is within your control. Don't take on the biggest goal first. Instead, create small goals that build into the bigger ones. Reward yourself every time you achieve a milestone. Be sure to include those important to you in this process to keep you accountable and to applaud your efforts.
Happy and successful people do tend to incorporate certain habits into their lives. Whether or not these contribute to their happiness is unclear but it doesn't hurt to use a few of their ideas just in case.
One of those is to keep a journal and not just any journal. This will be a gratitude journal to record all the good things happening in your life. Also, daily walks are good for clearing the head and renewing the spirit. It also gets some exercise in.
Finally, seek awe and wonder. Discovering new things will lower stress and gives you a better perception of your place in the world. It can also give you a sense of satisfaction and keep you your curiosity.
Happiness doesn't always come easily. Nothing of value ever does. Yet, it is attainable for all those who seek it. It is up to you to determine how much happiness you allow into your life.